Organization and History
In 1970, a group of Leon County citizens developed a concern for the growing need for senior services. Responding to the needs identified in their "Senior Society Survey," Frances Clay and founding members began an effective and efficiently organized approach to helping seniors. They called themselves the Senior Society Planning Council (SSPC). Soon after, state and federal grants were added to initial United Way and community donations, and more services and programs were made available to seniors.
For over five decades, Elder Care Services Board of Directors, staff, volunteers and donors have been proud to adapt and grow our services to improve the quality of life for seniors in the Big Bend area.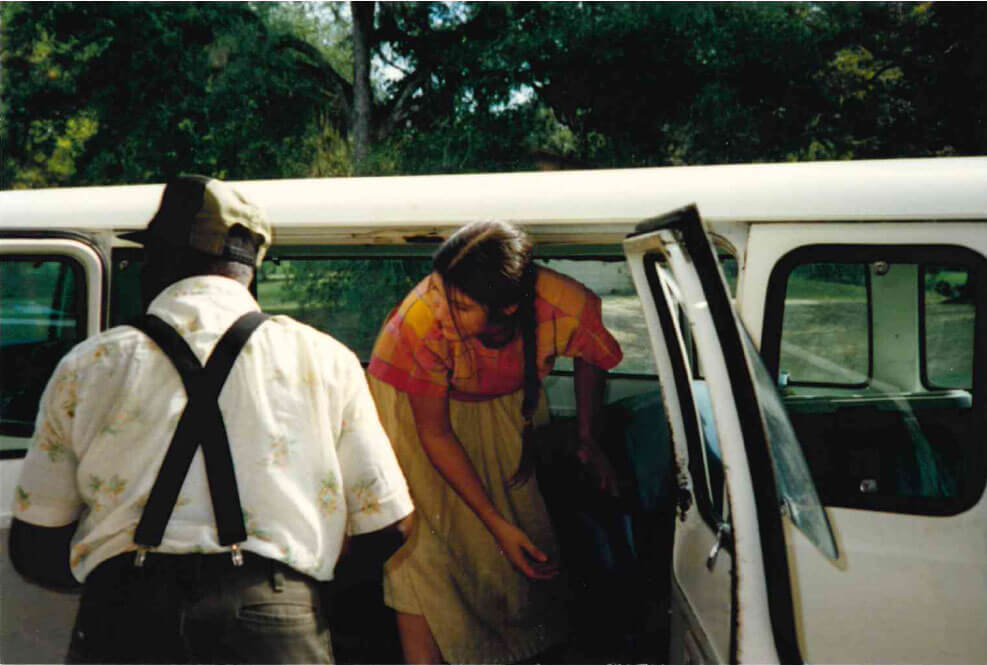 Organization and History: The Timeline
1970

A group of Leon County citizens developed a concern for the growing need for senior services. Responding to the needs identified in their "Senior Society Survey", they called themselves the Senior Society Planning Council.

November 1972

First Presbyterian Church receives federal grant to establish Meals on Wheels program in Leon County.

January 1973

Margaret Lynn Duggar becomes first Executive Director of the Senior Society Planning Council.

Early 1973

Capital City Kiwanis Club gives $10,000 match for Meals on Wheels Grant, becoming a loyal supporter of over 50 years.

March 1973

Senior Society Planning Council starts delivering meals thanks to the Meals on Wheels grant and Capital City Kiwanis Club matching funds.

Late 1974

SSPC begins serving group meals in three Leon County locations, our first Congregate Meal Sites: Georgia Bell Dickinson Apartments, Trinity United Presbyterian Church, and St. Thomas More Co-Cathedral.

1977

Holiday meals are initiated by volunteers Anne and Jack Robertson of St. Paul's United Methodist Church. Seniors receive Meals on Wheels when staff and other volunteers may be unavailable to serve on national holidays.

1978

The Retired Senior Volunteer Program (RSVP) is launched.

October 1978

The SSPC Kitchen opens. Meals are prepared for the Leon and Wakulla County Nutrition Programs (approximately 550 per day).

January 1980

In-Home Services begins as funds to provide basic necessary supplies and services such as a bath, clean clothes, a livable environment, trips to the doctor, and respite services for caregivers are secured through the State Community Care Program for the Frail Elderly (CCE).

1981

The Adult Day Center at Gray Memorial United Methodist Church opens its doors to provide quality care for elders while family members receive respite care.

1989

The SSPC moves from the Northwood Mall to a new location at 2518 West Tennessee Street.

October 1991

Foster Grandparents, Senior Companions and RSVP-Central Panhandle Programs are acquired by ECS, expanding volunteer services to 14 additional counties.

1991

A "Home Dining" option is introduced which enables less frail individuals to purchase home-delivered meals.

1991

The Senior Society Planning Council (SSPC) adopts a new name, Elder Care Services, Inc. (ECS).

1991

The S.T.A.R.S. (Seniors Transporting At Risk Seniors) project is created under RSVP to provide medical transportation, grocery shopping assistance, and other services to clients not served under the other programs.

1992

ECS establishes the Catherine Clark Branch Endowment Fund. Ms. Branch received our services for many years and through her bequest to ECS established a fund to provide services to seniors.

1992

ECS recognizes 100-year-old clients with a "100-Year" Birthday Party. Capital City Bank sponsors the celebration in conjunction with their 100th Anniversary.

1994

Miles for Meals 5K Run/Walk takes place through a partnership with Gulf Winds Track Club.

1994

ECS begins participating at the Alternative Christmas Market held by John Wesley United Methodist Church.

December 1994

First annual Elder Elf program spreads holiday cheer by matching the community's generous gifts with our client's needs.

March 1995

ECS celebrates its 25th Anniversary at the National Guard Armory.

1995

Ft. Braden Community Center is added as a Congregate Meal Site.

1996

The new Solutions program gives seniors a new option of purchasing in-home services not limited by the availability of government funding.

1996

ECS creates an Information and Referral program to handle the over 2,000 inquiries per year the agency receives requesting information on senior services. This program becomes Senior Outreach Services in 2018.

1998

The Fanny Jo Drake Adult Day Center opens at Grace Lutheran Church. In recognition of a major gift by Meals on Wheels volunteer Roberta Drake, the center is named in honor of her mother-in-law.

1999

Celebrate Seniors Week begins with activities and recognition events honoring seniors, culminating in a fundraiser event, sponsored by Infinity Software Development, Inc. This event becomes Oktoberfest in 2001.

1999

Elder Care goes digital with its first ever website thanks to FSU computer student Randy Baker.

1999

ECS's Case for Support, The Spirit Should Never Grow Old, wins a national Mature Media Merit Award. This booklet documents ECS's history, vision, and challenges, presenting four key need areas of seniors in the community and ways to help, now and in the future.

February 2000

Bethel Towers becomes a Congregate Meal Site.

December 2001

The Holiday Meals on Wheels program is awarded the Most Innovative Program by the Florida Association of Aging Services Providers. The RSVP program is selected as one of ten national finalists for Mutual of America's Community Partnership Award.

2004

Celebrate Seniors Oktoberfest moves to Goodwood Plantation as the event expands and attendance nears 500.

2004

Florida Agency for Health Care Administration recognizes ECS as the winner of the 2004 Partnership Award from AstraZeneca and National Managed Healthcare Congress.

2004

ECS replaces its 15 passenger vans with the support of the Frueauff Foundation.

2005

ECS celebrates its 35th Anniversary in the community and begins renovation work on space for new Elder Day Stay center in Lake Ella Plaza.

2012

ECS establishes the A Heart that Serves Meals on Wheels Memorial Fund.

2013

Elder Care celebrates the milestone delivery of its 4 Millionth meal.

2015

ECS begins counseling services for caregivers and clients who are actively in DOEA programs.

2016

Oktoberfest moves to the Tally Pavilion at the Centre of Tallahassee to accommodate the growing crowd of over 700 attendees.

2018

ECS celebrates its 20th annual Oktoberfest, raising $115,000 to sustain and improve senior services in the Big Bend.

2019

Elder Care formalizes the Senior Outreach Services program to create a comprehensive structure between Information & Referral and the material aid provided to meet the immediate needs of area seniors.