Senior Volunteer Gala
Each year, Elder Care Services recognizes and celebrates the incredible impact of our Senior Volunteers in the community through three AmeriCorps Seniors programs: Foster Grandparents, Senior Companions, and the Retired and Senior Volunteer Program. These programs connect seniors with meaningful service opportunities, allowing them to use their skills and expertise to make a positive difference in the lives of others.
At our annual Senior Volunteer Recognition Gala, over 300 volunteers, station supervisors, and community members gather to celebrate and honor the contributions of these inspiring individuals. The ceremony includes a presentation of awards to some of our most outstanding volunteers, including the Braddock-Parker Memorial Award for Senior Companions, the Daisy Peacock Heart of Service Award for Retired and Senior Volunteers, and the Washington-Ford Foundations of Hope Award for Foster Grandparents. These awards recognize the exceptional service and commitment of our volunteers, who have gone above and beyond in their efforts to make a difference in the lives of seniors and others in need.
The Senior Volunteer Recognition Gala is a highlight of our year, and we are constantly amazed and inspired by the dedication and generosity of our volunteers. We are deeply grateful for their contributions and look forward to continuing to support them as they serve the community in the years to come.
This year, we were thrilled to welcome Mayor John Dailey, who came to present a Proclamation thanking our AmeriCorps Seniors volunteers for their dedication and service.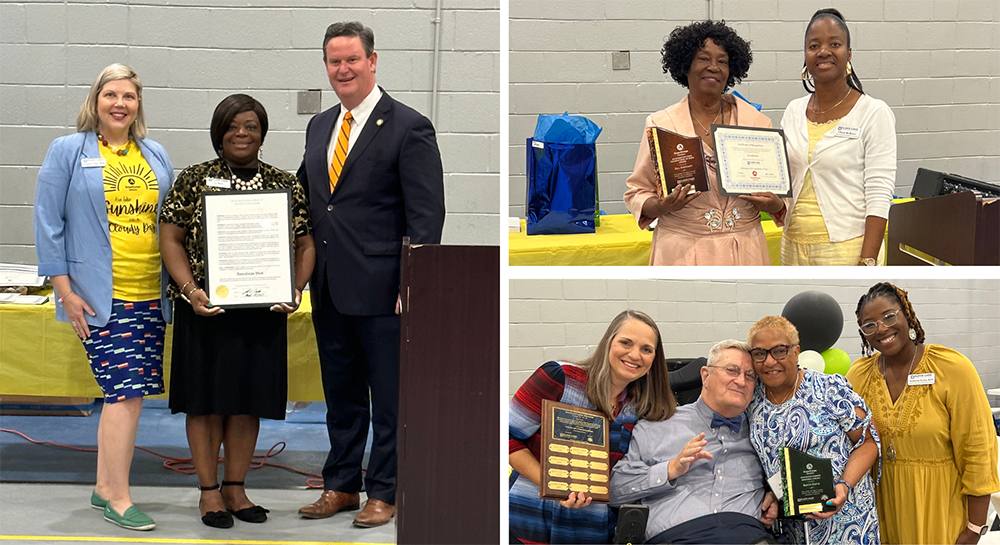 Congratulations to our 2023 honorees!
Braddock-Parker Memorial Award
Brigid Smith
Daisy Peacock Heart of Service Award
Susie Oliver
Washington-Ford Foundations of Hope Award
Ira Johnson
AmeriCorps Senior Volunteer Spotlight